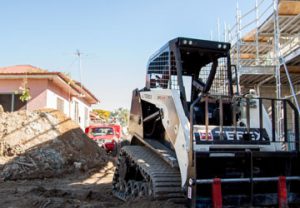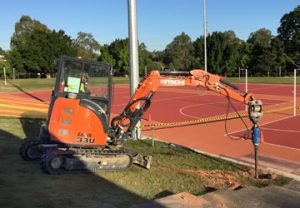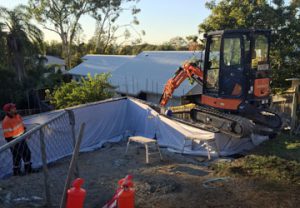 Our Brisbane earthmoving services include land clearing, site levelling, driveway prep, earthmoving and excavation. We service both residential and commercial area and have a wide range of high-quality machinery which includes excavators, bobcats & trucks and other heavy earth moving equipment. We work on large construction sites through to small residential backyards where our excavator can get into tight spaces as small as 1m. Stronger Foundations' fleet of modern machinery means we have an excellent reputation for performance, reliability and cost-effectiveness.
We are the number one earth movers Brisbane has to offer! Our earthmoving services in Brisbane include:
Slab Prep
Site Levelling
Landscaping
Driveway Prep
Land Clearing
New Construction
Site Clean-ups
Residential Projects
Commercial Projects
Tight Spaces
All our services are available for all kinds of clients and projects; commercial or residential, big or small. Whether your project requires tip trucks, water trucks, skid steer loaders or earthmoving contractors, we can provide the team and/or equipment for your construction project or earthmoving needs.
Machinery Available for Hire in Brisbane
We have an extensive range of earthmoving equipment for hire in Brisbane. An earth movers equipment is very important which is why we provide the best options. Our equipment hire options include:
1.7 Tonne Hitachi Excavator
3.5 Tonne Hitachi Excavator
6.5 Tonne Hitachi Excavator
PT-50 Posi-Track with tilt bucket
PT-60 Posi-Track with tilt bucket
5 cubic metre Tipper
2 x 10 cubic metre Tipper
Augers (300, 450, 600)
rock auger (300, 450, 600)
hydraulic hammer
forklift attachments
spreader bar
rippers
batter buckets (350, 450)
Our rates vary greatly depending on the project. Some of the factors to consider are travel time and if a second operator is required for larger jobs. Overtime rates apply for Saturday, Sunday and night work. You can rest assured though that we will be the best earthmoving company, not just in Brisbane but the entire South East Queensland. We will get the job done on time with a $50 cashback guarantee if we don't.
Payment Terms and Conditions
STRICTLY CASH ON DELIVERY, unless an account is set up whereby guarantors and trade references are checked. We accept cash, instant direct debit and credit card (Visa and Mastercard).
2% charge on all credit card payments.
Stronger Foundations is not liable for any kind of loss or expenses occurring through any mechanical failure of its equipment or machinery.
It is the customer's responsibility to provide the following prior to our staff arriving:
Clear site access.
Traffic management and permit for concrete pump if necessary.
Suitable wash out area to comply with Council and EPA Guildelines and Regulations.
Lunchtime previous day notice prior to job commencement or 2 hours minimum hire will apply.
We are one of the best earth moving companies in South East Queensland. The areas we cover for earthmoving equipment include everywhere from the Gold Coast, Ipswich, Brisbane, Moreton Bay and Sunshine Coast areas.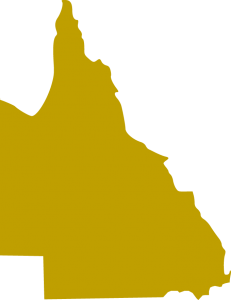 Our team would love to hear from you and speak to you about any questions regarding our earthmoving services and equipment. If you are looking for a team of friendly, experienced earthmoving specialists for your project then go no further than us here at Stronger Foundations. Our team and fleet of equipment are top quality – the best in the business everywhere from the Gold Coast to the Sunshine Coast.