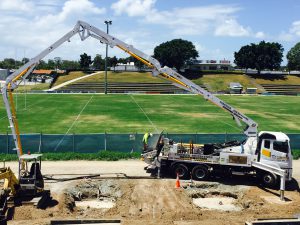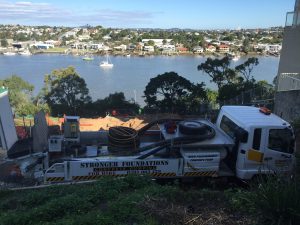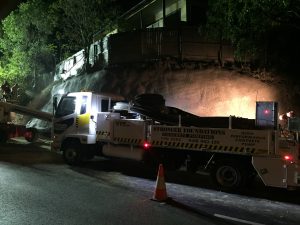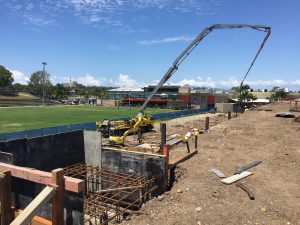 Organising a concrete pour can be quite overwhelming however our goal is to make this process as simple as possible.
Stronger Foundations can organise the delivery of the concrete, the pump, placing and finishing crew, all with one phone call. With our experience and expertise, we will ensure your pour runs as smoothly as possible.
Stronger Foundations Concrete Pumping offer a well maintained fleet of line and boom pumps for hire servicing from Noosa on the Sunshine Coast down to Gold Coast and out west to Toowoomba and Ipswich.
Our concrete pump trucks are rated to pump approximately 80 to 160 cubic metres an hour pumping 10-20mm exposed aggregate, block fill, exposed slabs, footings, columns and driveways.
Our concrete pumping team have 23 years experience in operating mobile concrete pumps throughout North Brisbane.
Our On Time Guarantee means you can rely on us to be there for you or $50 off your job.
Concrete Pumping Services
10-20mm Aggregate
Suspended Slabs
Conventional
Exposed mixes
Pod Slabs
Driveways
High Pressure Concrete Pumping
Shute mix
Exposed Concreting
Long distance pumping
Footings
Block Fill
Columns
Shotcreting
Concrete Slabs
Piers
House Slabs
Concrete slabs for sheds and patios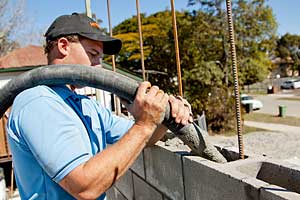 Concrete Line Pump Rental
A Line Pump has a hopper to receive concrete from a concrete agitator. Pistons push the concrete from the hopper through a combination of pipes or hoses on the ground to where the concrete pour is taking place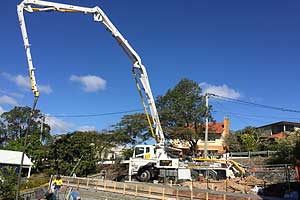 Boom Pump Hire
Boom pumps use an unfolding telescopic boom to pump concrete from the hopper with a series of pipes and swivelling bends allowing concrete to be pumped over obstacles or to great heights.
Our rates vary greatly depending on the project. Some of the factors to consider are travel time, washout facilities on site, whether a line pump or boom pump is required, is a third man required for large or difficult setups? Overtime rates apply for Saturday, Sunday and night work.
Payment Terms and Conditions
STRICTLY CASH ON DELIVERY, unless an account is set up whereby guarantors and trade references are checked. We accept cash, instant direct debit and credit card (Visa and Mastercard).
2% charge on all credit card payments.
Stronger Foundations is not liable for any kind of loss or expenses occurring through any mechanical failure of its equipment or machinery.
It is the customer's responsibility to provide the following prior to our staff arriving:
Clear site access.
Traffic management and permit for concrete pump if necessary.
Suitable wash out area to comply with Council and EPA Guildelines and Regulations.