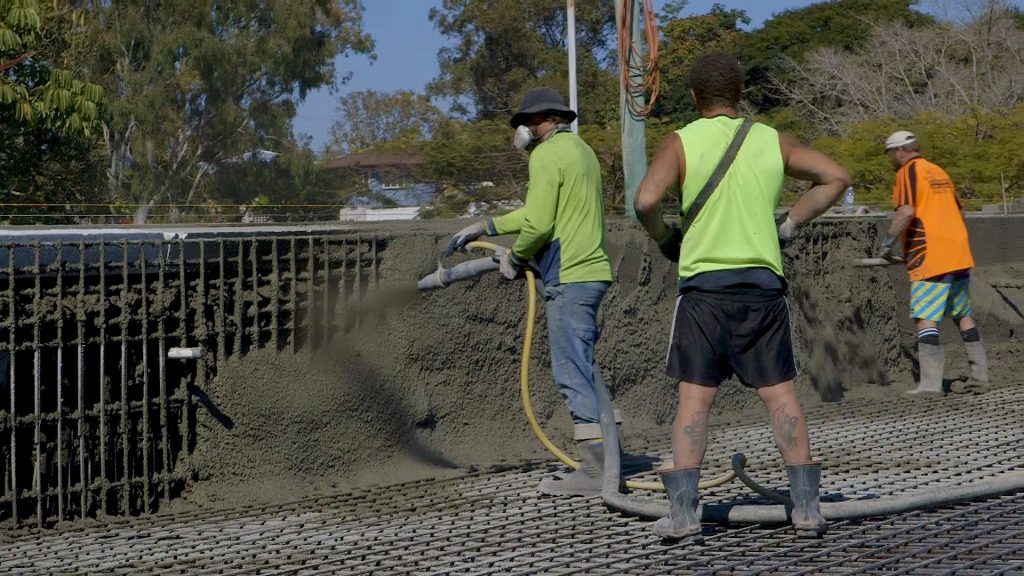 What is Shotcreting?
Concrete spraying or Shotcrete is a method of spraying a wet mix of concrete onto a frame of steel reinforcement (or with fibres). This reinforcement can be steel rods, steel fibres or a steel mesh depending on the design detail. A high pressure hose is guided over the structure to form an even layer and then shaped to design.
At Stronger Foundations Concrete Pumping, we can shotcrete swimming pools, retaining walls, cellars, slope stabilisation and storm water retention works within the greater Brisbane region area.